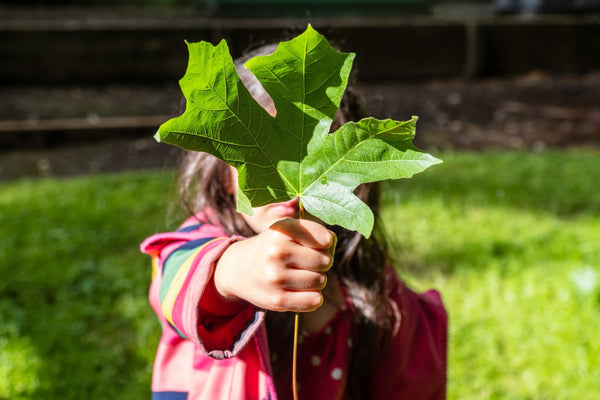 Hello. We're Bounce Mkt.
Your new way to shop sustainably. 
People always say that babies have a lot of stuff, and this was certainly my experience shortly after my daughter was born. I was totally blown away by how much baby clothing and gear we acquired – and how most of it was hardly used. Never in my life have I felt more wasteful. At the same time, I felt bombarded by a stream of climate change studies predicting meaningful changes to our environment by 2050. I couldn't help but think that my daughter will be just thirty-two years old at that time and I quickly drew a line between my buying decisions today and the environment that she will experience as a young adult. 
So, I started to look for small, easy opportunities to be more environmentally-friendly in my everyday life. While meaningful climate change progress will require significant policy changes and innovation, I wanted to be more sustainable in the decisions that I can control – namely the products and services I buy.
As I researched sustainable clothing options, I was shocked to discover exactly how resource-intensive the production of new clothes is – as an example, according to the World Wildlife Federation, it takes more than 700 gallons of water to make a single cotton shirt, which is the equivalent to one person's drinking water for two and a half years. Further, I learned via the UN Environment Programme website that we're buying more new clothes than ever before and that the equivalent of one garbage truck of textiles is landfilled or burned every second.
It quickly became clear to me that just buying clothing labeled as "sustainable" wasn't really solving the problem as the root cause is that we're just making too much clothing. We need to buy less and reuse more – both of which can be achieved with secondhand shopping. 
The challenge is secondhand shopping for kids' clothing really isn't a good experience, and it can even feel like you're not giving your kids the best. Buying used kids' clothing, whether online or in-person, often leaves you digging through a bunch of junk to find an item that is of good quality, in a style you like, and in your child's size. Depending on how you sell your used clothing, you may need to navigate restrictive acceptance terms of traditional consignment shops, deal with unreliable buyers found through social media, or spend a lot of time and energy posting on peer-to-peer marketplaces. Even donating used clothing can be a challenge as many charities have more donations than they can distribute or store. All in all, secondhand buying and selling isn't very inviting for time-starved parents who want to get the best for their kids. 
That's why we're launching Bounce Mkt. We want to create a sustainable way of shopping for kids' clothing that is also convenient, trusted and enjoyable. Bounce Mkt strives to change the experience of secondhand for parents of young families so that people will see pre-loved kids' clothing as a genuinely better option than new clothing. We fundamentally believe that secondhand clothing that is carefully selected for quality, condition, and style can be just as good as new clothing. And by making secondhand shopping as easy, reliable, and enjoyable as shopping on your favorite brands' websites or in traditional shops, we think that will make it a great experience for you as well, ultimately proving that reuse can be better than new. 
References: The World Wildlife Federation and the UN Environment Programme. 
Thanks for reading, 
Kelli B.