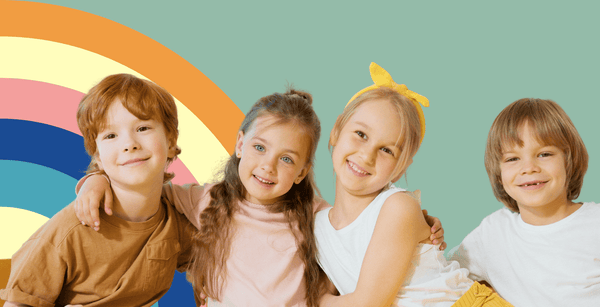 Sustainable Kids' Brands We Love
At Bounce Mkt, we strive to offer pre-loved kids' clothes from a wide range of brands so that our customers, both little ones and their parents, can find something great – no matter their style. 
But when it comes to sustainability, not all kids' clothing brands are equal. Some brands adopt more environmentally-friendly approaches than others; actively looking to conserve natural resources and reduce their environmental footprint. We're always excited to see pre-loved items from environmentally-conscious brands make their way into our shop for resale because we not only support their mission, but also these clothes are often better-made, more durable, and built to last compared to fast fashion items. 
Here are some of our favorite sustainability-focused brands for kids' fashion: 
L'ovedbaby

– All of L'ovedbaby's clothing is made of GOTS-certified organic cotton, dyes, and trims

Molo

– Molo is a Scandinavian brand that not only creates super fun, bold prints, but also shows a commitment to using sustainable materials and maintaining high standards for production to reduce its environmental impact. 

Pact – We love Pact for its adorable and comfy kids' clothes (and adult clothes too!), as much as we adore it for developing a process to measure the impact of every single product, and offset it through reforestation, renewable energy, and community projects that sequester carbon from the atmosphere.
Patagonia – Patagonia is one of our favorite brands for outdoor wear. Not only are their clothes great quality and built to last, but the company has shown dedication to protecting the environment by committing its profits to a nonprofit dedicated to defending the environment. 
Primary – Primary avoids fast fashion trends and sticks with classic styles that stay relevant (and therefore out of the landfill!) over time. The brand also looks to incorporate sustainable materials ranging from denim made from recycled materials to sustainable synthetic materials in activewear. 
Stella McCartney Kids – Proving that high fashion can also be gentle on the environment, Stella McCartney Kids continues to incorporate more sustainable materials into its collections. 
tentree

– tentree plants 10 trees for every item purchased and is known for its use of eco-friendly materials. 

Threads For Thought

– Threads for Thought creates adorable activewear for kids, and does so while sourcing sustainable raw materials and partnering with ethical factories.
Are there other sustainable kids' clothing brands that you'd like to see more of at Bounce Mkt? If so, let us know! We're always eager to learn more about what brands are doing to reduce their environmental impact and resell more items from brands that make sustainability a priority. 
Bounce Mkt is a kids' boutique that sells pre-loved clothing and we are not associated with any of the brands we sell.