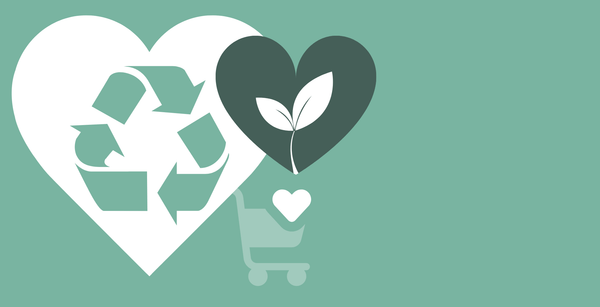 Reasons to love buying pre-loved kids clothing
How I Fell in Love with Buying Pre-Loved Clothes
Here's a dirty little secret – I never bought pre-loved clothing prior to having my daughter. The truth is that I just never considered it to be relevant to me and, if anything, I had a view it my mind that it probably wasn't worth the hassle. But that was all before I discovered the environmental toll of fashion. Did you know fashion is responsible for 10% of human-caused greenhouse gas emissions? Yikes! As the mom of a small child, the constant barrage of climate reports painting a pretty grim picture of what the world will look in the not-so-distant future terrifies me but, more than that, it motivates me to look for ways to reduce my environmental footprint. I may not have the power to change government policy or invent a fix for carbon emissions but I can certainly find small ways to be more eco-friendly in my daily life and do my part to help secure the environment for my daughter and her generation. 
When I was creating Bounce Mkt, I often wondered whether my limited experience with secondhand shopping made me ill-qualified to start this business versus, say, someone who has been thrifting their entire life. And while there has certainly been a learning curve, I ultimately believe that my newfound love for shopping pre-loved can be helpful because there are so many people out there who are not yet sold that buying pre-loved can be just as enjoyable and easy as buying clothes new. That's a pretty exciting opportunity because buying clothes used, instead of new, is a super easy action that nearly everyone can take to reduce their environmental impact. In fact, if everyone bought one used clothing item this year, instead of buying new, it would save 449 million pounds of waste. We just need to show people that shopping pre-loved can actually be a good experience! 
The environmental benefits are what drew me to secondhand shopping in the first place, but I quickly learned that there are other great reasons to buy pre-loved, including: 
Discovering new brands

– it is so easy to go on autopilot and fall into a bit of a rut buying the same brands over and over but, when you shop pre-loved, you often unearth new brands, including some amazing sustainable fashion brands; 

Getting quality over quantity

– the clothes that hold up well over time and still appear to be in excellent condition on the racks of a secondhand shop, tend to be higher-quality and more durable. There is a lot to be said for having fewer, better pieces over more items of inferior quality; 

Keeping it local

– it can be tough to find local shopping options as brick and mortar shops close doors and move online. Pre-loved clothing shops can fill that void and create a local shopping destination; and 

Saving money

– certainly an obvious benefit but buying pre-loved saves money!
Not all secondhand shopping experiences are created equal. At Bounce Mkt, it is our goal to give parents a better way to buy and sell pre-loved kids' clothes – one that gives them a reason to buy pre-loved, instead of new. That's why we pour our hearts into creating a boutique that has items in excellent condition, freshly laundered, and from a wide range of brands you love and trust. Our collection is carefully curated to showcase the best of pre-loved kids' clothes across styles. We sell our clothes both in-person and on our website so that parents can shop seamlessly in the way that is most convenient to them. At the end of the day, we believe that shopping for kids' used clothes can, and should be, as easy on you as it is on the planet.