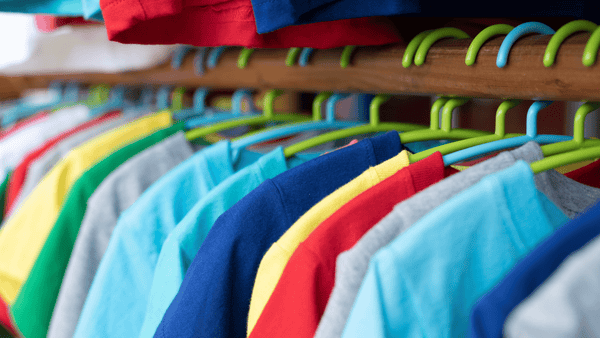 Consignment, Thrift, Online Marketplaces, and Resale: What's Right for You?
Consignment, thrift, online marketplaces, and resale stores are all places where you can shop secondhand; often finding great pre-loved items at a fraction of the original price. And by shopping secondhand, instead of buying new, you can feel great about reducing your environmental footprint with each purchase! 
Yet there are some important distinctions between these different types of shops and platforms. Here is a breakdown of the major differences, so that you can find the one that is best for you.
Consignment:
In a consignment shop, the items for sale are owned by the person who brings the items into the shop, not the shop itself. An advantage for shoppers is that you can often find a diverse range of items because the inventory is sourced from many different people. Consignment shops often have standards on condition and cleanliness, so you can find pre-loved items that are in great shape and with plenty of life left in them.
For those looking to sell their items, or consignors, the experience can vary from shop to shop. Different stores have different policies around pay-out amounts, if/when/how unsold items can be returned, whether an appointment is required to sell, fees, and more. There may also be limits on the seasonality of items accepted and the maximum number of items. It is best to check individual store policies to understand fully how a given consignment shop operates. 
What do we love most about consignment shops?  
Finding a diverse selection of items; and
Getting clothes in great condition.
Thrift:
Thrift stores are typically operated as charitable organizations. They rely on individuals donating their pre-loved items and then sell these items at extremely low prices. A benefit to shoppers is that they can sometimes find hidden gems at very affordable prices (though it may require a bit of digging). Thrift stores' profits are often donated to non-profit organizations so the money you spend at a thrift store goes to a good cause!  
One thing to note about thrift shops; they should not be treated as dumping grounds for unsellable clothing in poor condition. It takes precious volunteer time to sort through items that aren't suitable for sale. A better bet is to send these unsellable items to textile recycling!
What do we love most about thrift stores?  
It supports a great cause! 
Marketplaces 
Peer-to-peer online marketplaces are digital platforms that connect buyers and sellers. Some popular marketplaces for clothes include Facebook, Poshmark, and Kidizen. Many of these marketplaces are massive, meaning that shoppers can often find specific brands, sizes, etc. if they do a bit of digging on the site. Prices vary widely on these marketplaces as each seller sets their own prices and may or may not be open to negotiation. 
Marketplaces often require a fair bit of work for sellers as they need to create the listing, write a description, take photographs, coordinate delivery, interact with potential buyers, etc. However, it does give the seller total control of the selling process, including the final price, which can be a plus for some!
What do we love most about peer-to-peer online marketplaces?
Great option if you have a one-off item you'd like to sell at a specific price (even if it takes a bit longer). 
Resale shops buy their inventory 'outright', which means that they take ownership of their inventory from the start. The result is that resale shops have greater control of the inventory. As an example, at Bounce Mkt, we send our pre-loved kids' clothing to get laundered prior to reselling, which is something that we wouldn't do if we didn't own the clothes outright, but it is important to us as it shows the clothes at their best and ensures there is no secondhand 'ick factor'. Oftentimes, resale shops' control over the inventory enables them to offer consistent pricing, quality, and styles, so that shoppers know what to expect from the shop time and time again. 
For those looking to sell their pre-loved clothes, resale shops can be a super convenient option. Pay-outs are provided upfront, so that it is clear when you sell the items what you will receive as a pay-out - no surprise checks that come months later! In our view, being a resale shop also enables us to have fewer restrictions around seasonality or the number of items accepted at a given time; if it is in great condition and from a brand our clients love, we'll take it (even if it means we must store it for a few months). 
What do we love most about resale shops? (And, okay, we'll admit that we're biased here…)
The inventory meets a high standard for being in great condition;
There is consistency in the quality and pricing of inventory; and
It offers a very convenient and transparent selling experience for those selling their pre-loved clothes.
It's important to note that the advantages and disadvantages of these different types of secondhand shops vary depending on the individual shops, which range from small local businesses to large online platforms. Ultimately, it likely comes down to personal preference, but all are worth exploring to shop more sustainably!