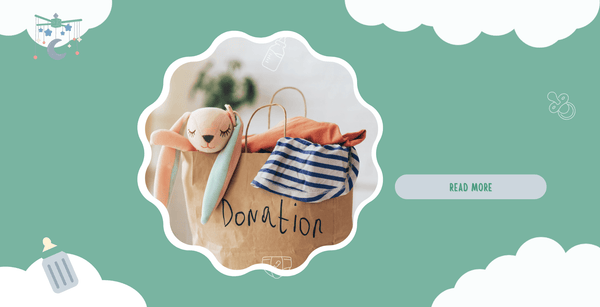 Where To Donate Used Items in Hoboken, NJ
In the words of musician Will.I.Am, "waste isn't waste until we waste it." 
At Bounce Mkt, we're committed to keeping items in use (and out of the trash!) as long as possible. Below is a list of organizations that will accept donations of used items locally. 
Note: the needs of non-profits change regularly based on the needs of those they help. Please check directly with the organizations to ensure your items meet their current needs and to confirm drop-off procedures.
Kids' Clothing:
Round2Resources

(Hoboken)

– Non-profit organization that matches donations with wish lists from local non-profit and community organizations. They accept in-season children's clothes that are sorted by age and gender, so they can be easily redistributed to families in need. 

In Jesus' Name Charities

(400 Willow Avenue, Hoboken

) – Accepts and distributes

children's clothing to poorer children in our community. They have limited storage space, but you can reach out to see if seasonal clothing is needed in a specific size/gender. Note, they often have a need for larger kids' sizes, 8 years and above. 

HELPSY

(Drop-Off Bin at Bounce Mkt, 720 Monroe Street, Suite E410, Hoboken)

– HELPSY is a for-profit, B-Corp textile collection company with an environmental mission to keep clothes out of the trash. They will accept all children's clothes and shoes, regardless of condition or seasonality. Drop off at Bounce Mkt. 
Men's Clothing:
Women's Clothing:
Dress For Success

(591 Summit Avenue, Suite 505, Jersey City)

– Accepts gently used, nearly-new professional attire (think the sort of clothes you'd wear for a job interview!).
Toys:
toys. 
Baby Items:
Hoboken Community Center

(1301 Washington Street, Hoboken) - Accepts baby supplies (including partial & opened sleeves of diapers and pull-ups).

Round2Resources

(Hoboken)

– Accepts baby gear including strollers, car seats, and cribs. 
Books: 
Hoboken Free Little Libraries

(Columbus Park, Church Square Park, & 221 Jackson Street, Hoboken

– Accepts books for children – just drop off at the mini library. 

Symposia

(510 Washington Street, Hoboken)

– Nonprofit book shop that accepts books, DVDs, and CDs. 
Tech: 
Computers4People

(51 Newark St. Suite 302, Hoboken

) – Nonprofit tackling the digital divide by accepting and redistributing used computers, tablets, and computer accessories. They also wipe all data from devices before donating. 
Toiletries:
Hoboken Community Center

(1301 Washington Street, Hoboken) - Accepts full size personal hygiene items, and menstrual and incontinence products.
Hoboken Homeless Shelter

(300 Bloomfield Street, Hoboken) – Accepts soap, shampoo, toothbrushes and toothpaste, shaving products, wash clothes, and deodorant.

York Street Project

(89 York Street, Jersey City) – Accepts toiletries and cleaning supplies.
Shoes: 
Soles4Souls

(Nationwide) – Accepts used shoes (via mail), which are then used to help individuals in need in other parts of the world create a small business selling shoes. 
Do you know of another local organizations that accepts donations of used items? If so, let us know and we'll add it to the list!